We are your Registered Psychologists in Calgary, your Social Workers and your Calgary Counsellors.
We're here for you... but on this page you'll learn who we are.
Calgary Registered Psychologists & more...
Get Support from our Diverse Team
We are a "one stop shop" for mental health counselling and support.  Our experienced team of certified counsellors, registered social workers and registered psychologists in Calgary are able to provide a diverse level of support to you.
You are not limited to only 1 counsellor at our practice.  We offer the option of co-counselling, which allows you the option of working with 2 counsellors in a session, sometimes at no additional cost.  Our counselling team also meets regularly to discuss how you are being cared for and share insights, and we do this with the utmost regard for confidentiality and personal safety.
Get multi-discipline support from our counsellors, social workers and registered psychologists in Calgary.
"There's much that you can't change, but there is something important that you can change: you."
- Rick Warren
Our Psychologists' Approach
How We Work With You
The counsellors, social workers and registered psychologists at our Calgary office have different backgrounds and experiences, but we all practice a client-centered, trauma informed approach.
We believe that you are the expert in what you require, as far as your counselling experience, but we provide wrap-around support, expert guidance, encouragement, and offer informed suggestions to lead you towards where you need to be.
In a trauma informed approach, we view you from a holistic perspective looking at past trauma and how that may have impacted you throughout your life.  We'll explore resulting behaviors with you, and coping mechanisms that you may rely on.  Goal-setting is important and we will let you set your own goals, while providing much needed support to get you there.
Our Psychologists, Counsellors and Staff
Eclectic approach
Client centered approach
Narrative therapy
Trauma-informed
Mindfulness & grounding
Psycho-educational assessments
CBT (cognitive behavioural therapy)
SFT (solution-focused therapy)
Educational psychology
Youth, adults, couples, families
Carly Brown
BA, MC
Registered Psychologist
Carly is caring, compassionate and has a positive energy and outlook. Her approach to counselling is based on a foundation of acceptance, honesty and mutual respect. Drawing largely from Solution Focused Therapy, Cognitive Behaviour Therapy, and Response Based and Narrative approaches, Carly collaborates with clients to implement valuable, personalized solutions.  Carly holds a Bachelor of Arts in Psychology from the University of Calgary and a Masters of Counselling Psychology from City University of Seattle.   She is also a Registered Psychologist with the College of Alberta Psychologists.
Carly has nine years of experience providing one-on-one educational interventions to children, adolescents and adults with mild to severe learning disorders.  She also has experience addressing concerns regarding self-esteem, anxiety management, emotional regulation, daily living skills, social skills, peer and family relationships, and life transitions.
Carly is a trauma informed counsellor and is up-to-date with current counselling approaches.  As part of her desire to remain informed on current and effective practices, Carly has completed training in administering psycho-educational assessments and has attended workshops on learning difficulties. She  also continues to engage in a variety of training to ensure she is up to date when working with different stressors.
Response-based approach
Mind-body connection
Power of vulnerability
Trauma-informed
Mindfulness & grounding
Eclectic approach
Client centered approach
Adults, couples, families
Vanessa Fahie
BA, MC, CCC
Certified Canadian Counsellor
Vanessa is passionate about people and strives to create a safe, supportive and healing environment for clients by providing support during their time of need. Vanessa holds a Bachelor of Arts in Kinesiology from the University of Lethbridge and a Masters of Counselling Psychology from City University of Seattle. She is also a Professional Member of the Canadian Counselling and Psychotherapy Association, a nation-wide accredited body that works to enhance mental health services to Canadians and The Association of Counselling Therapy of Alberta, a provincial accredited body that works to enhance mental health services for Albertans.
Vanessa's diverse experience in the counselling field has allowed her to develop and refine her skills as a counsellor in a variety of ways and has provided experience to work with a variety of clients facing an array of issues. She has learned how to integrate counselling skills into each session and how to match appropriate clinical interventions with the needs of each client. Vanessa has eight years' experience providing one-on-one interventions to children, families, couples,  groups, and adults as a crisis counsellor, counsellor, and cognitive coach.
Vanessa is dedicated to creating a practice that supports total body wellness and mental well-being. She approaches all sessions from the stance of being transparent, open, honest, and collaborative with her clients. Her education and experience in counselling has allowed her to develop tools and interventions to help people move from distress to wellness. Vanessa draws largely from response based, solution focused, narrative, mind-body, and multimodal approaches. She has a warm and empathetic approach to working with clients of all ages. Vanessa has experience addressing mental health concerns, parent/child conflict, schooling difficulties, maintaining healthy relationships, domestic violence, substance abuse, life stresses, family stress, relationship issues, risk issues, transition issues, grief and loss, trauma, and sexual health concerns. She also has knowledge regarding sex and desire and their importance for couples, as she has researched and wrote a published paper on the subject. Vanessa aspires to assist clients in processing and understanding their own circumstances in the hopes of aiding them in developing and implementing strategies to improve their quality of life.
Vanessa is up-to-date with current counselling approaches, which she allows to inform her practice. As part of her desire to remain informed of current and effective practices, Vanessa is a Trauma Informed counsellor, a response based counsellor, and a DBT informed counsellor. Vanessa also continues to engage in a variety of training to ensure she is up to date when working with different stressors.
Sensorimotor psychotherapy
Non-suicidal self-injury
Domestic violence
Theraplay
Youth counsellor
Sand tray therapy
Circle of Security
Play therapy
Heather Forsey
MSW, RSW
Registered Social Worker
Heather came to Calgary from Newfoundland in 2006, after the completion of her Bachelor of Arts degree in Political Science and English from Memorial University. Heather's Political Science coursework focused on the injustices forced upon children around the globe, such as international rights issues of basic rights, child soldiers, and the oppressive practices among orphanages in Eastern Europe. After spending time working in the oil and gas sector, Heather was drawn to return to school to obtain a Bachelor of Applied Child Studies Degree from Mount Royal University.
Heather discovered a love of working with children, particularly the joy that exists when you engage with them, whether it be blowing bubbles or helping them process their big feelings. This joy became a passion for providing the best possible future for all children and families, which led to Heather returning to university to pursue a Master of Social Work, Clinical Specialization to expand her capacity to support children and their families and graduated in 2017.
Heather has continued to focus on learning and growing her capacity to work with young children and their families by training in various early intervention programs, such as Circle of Security training, Adlerian Play Therapy, and has completed Level One Theraplay. Heather has also completed training in sensorimotor psychotherapy techniques, ethics and consent, non-suicidal self-injury, suicide intervention, and group therapy.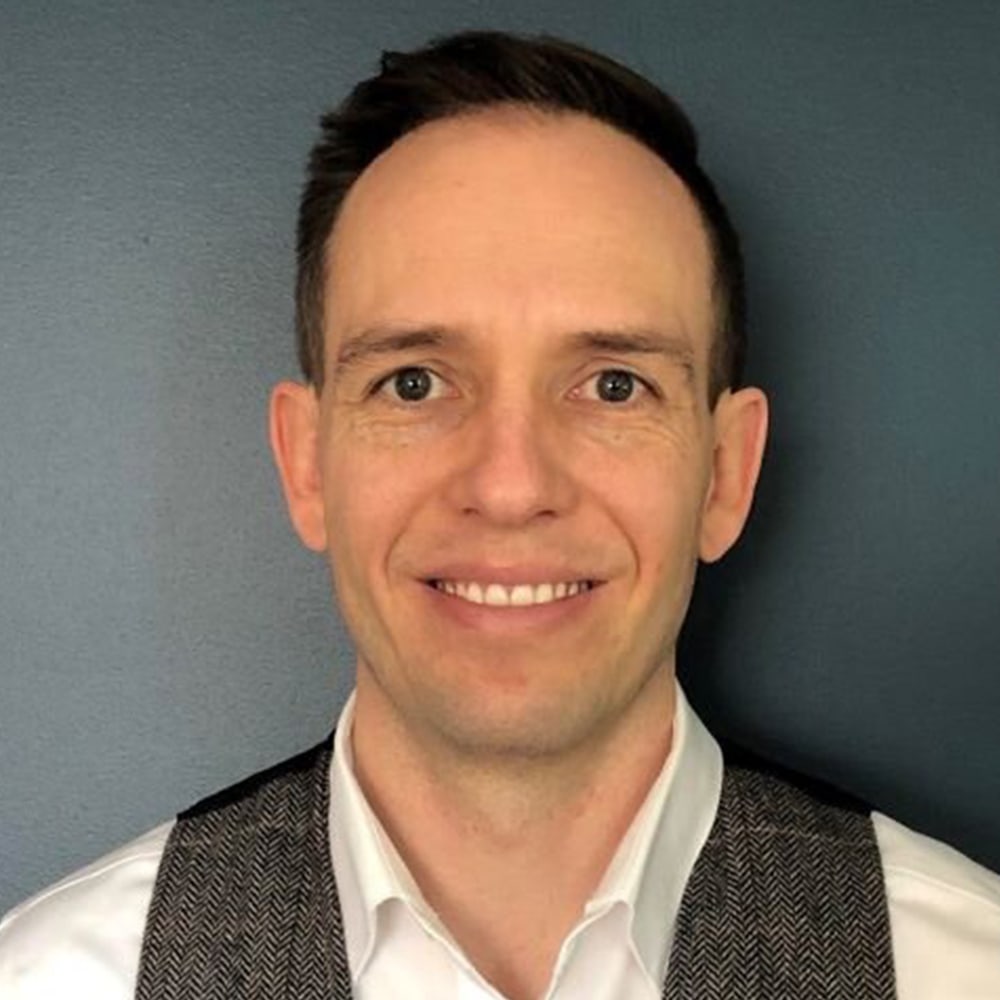 Eclectic approach
Client centered approach
EFT (emotion-focused therapy
Narrative therapy
Domestic violence
Metaphors to encourage healing
Adults, couples
Wade Belt
BA, MC, CCC
Certified Canadian Counsellor
I work from an integrated approach focusing not just on the client's problems in their life, but on the system in which those problems exist. At the center of my work is looking at the relationships in the person's life and how those connections are made and maintained. I believe that at the center of these relationships, emotions play a key role, and with that belief I help clients understand, explore, and express emotions.
Put simply, I help people create coherency between their internal world and their external world.
I draw from theoretical approaches such as Emotion Focused Therapy (EFT), Narrative Therapy, Internal Family Systems, Existential Therapy, and the work of Peter Levin and Bessel van der Kolk. I recently completed an Emotionally Focused Couples Therapy externship.
Feedback that clients have provided is that I do a great job allowing them to express their stories and make sense of them. I have also been told that I help connect all the pieces of a client's story. I have practiced and honed these skills in the field of family violence for the last five years, working both with people who have experienced violence and with those who have perpetrated violence on others.
I spent a good part of my 20's traveling and have spent time in Hawaii, the Middle East, the South Pacific (Fiji and Vanuatu), India, Bangladesh, Thailand and others.
My wife and I have one amazing son (a one and a half year old)
Before I did my Masters of Counseling, I was a carpenter and worked both framing and finishing
My hobbies include:
Fly fishing, golfing, surfing (whenever I am close to an ocean), hiking, drinking good coffee, and listening to podcasts such as 99% Invisible, Cautionary Tales, and Revisionist History
Some quotes I like:
"Between stimulus and response there is a space. In that space is our power to choose our response. In our response lies our growth and our freedom." – Vicktor Frankl
"There is no greater agony than bearing an untold story inside you." – Maya Angelou
"What is a poet? An unhappy man who hides deep anguish in his heart, but whose lips are so formed that when the sigh and cry pass through them, it sounds like lovely music.... And people flock around the poet and say: 'Sing again soon' - that is, 'May new sufferings torment your soul but your lips be fashioned as before, for the cry would only frighten us, but the music, that is blissful." - Soren Kierkegaard
"The propensity to make strong emotional bonds to particular individuals [is] a basic component of human nature." – John Bowlby
Books and authors I like:
George Orwell, Sue Johnson, The Body Keeps the Score by Bessel van Der Kolk, Malcom Gladwell, Brené Brown, Daniel Siegel, and When Breath Becomes Air by Paul Kalanithi
Eclectic approach
Client-centered
Stress and anxiety management
Grief and loss
Developmental disabilities
Autism Spectrum Disorder (ASD)
Youth, adults, couples, families
Balpreet Nijjer
BA, MC
Registered Provisional Psychologist, Counsellor
Balpreet is compassionate, welcoming and creates a safe environment for all her clients. She strives to help clients with an optimistic viewpoint.
Balpreet obtained a Bachelor of Arts Major Psychology from Mount Royal University and a Master of Counselling Psychology from Athabasca University. She is a member of the Canadian Counselling and Psychology Association and Psychology Association of Alberta. Balpreet is currently registered with the College of Alberta Psychologists as a Registered Provisional Psychologist.
Balpreet has experience working with clients from all different backgrounds. She has been volunteering with children, adolescents and adults in a community setting, performing different interventions addressing mental health concerns. During her time with the Calgary Board of Education and Society for Treatment of Autism, Balpreet worked with children and adolescents with developmental disabilities including Autism, Down Syndrome, Epilepsy and Cerebral Palsy performing one-on-one interventions. Balpreet has experience with stress management, anxiety management, daily life skills, family, friend and intimate relationship skills, emotional regulation, grief and loss, sexual abuse and trauma.
Balpreet continues to learn and research the up-to-date counselling skills. She will engage in a variety of training and use an integrated approach to help clients with all aspects of their life that are affected by a certain concern.
Emily Sexton
Director of Client Experience
Emily was born and raised in northern BC for 19 years before moving to southern Ontario in July 2012. While living in Ontario Emily attended Niagara College and graduated from the Executive Office Administration program in 2016. Emily transitioned from student to employee at Niagara College in 2016 working as an Administrative Assistant in the Health, Wellness & Accessibility Service office.
After being in Ontario for nine years Emily decided it was time for a change and made the decision to move across the country for a second time landing in Calgary, Alberta in July 2021.
Emily is passionate about her position and assisting all parts of the practice including the clients and the staff. She is dedicated to always providing the best service she can.
Fun Fact: Emily has 4 brothers and they are all 1 year apart in age.
This complimentary, no obligation meeting will let you see if we're a good fit for you.
We offer multiple ways to meet, for sessions or Coffee & Chat introduction meetings.  Meet us in person (at our Calgary office in Bowness), by phone, or through video chat (Zoom / Skype / Google Hangouts / FaceTime). Learn more about our COVID-19 Policies.