A casual, no-obligation, no-cost meeting to get to know us and see how we can help
Are we a good fit for you?
With our unique team-based approach, sliding scale fees and client-centered counselling, we pride ourselves on offering helpful & supportive counselling to everyone in Calgary that we're able to. But to make sure that we'll be a good fit for you and your personal situation, we are happy to offer you a free meeting before any counselling is provided. We call this our Coffee & Chat.
The right match between you and your counsellor(s) is essential for building a connected, therapeutic relationship, so we find that meeting face-to-face* before commencing the paid counselling process is an important first step for both parties.
* We prefer meeting in person, to get to know you better, but we can currently also do our Coffee & Chat via phone or online by Zoom, Skype, Google Meet or FaceTime.
"Sometimes when you're in a dark place you think you've been buried, but actually you've been planted."
- Christine Caine
An important step before counselling
This no-obligation meeting offers you the opportunity to meet & get to know us before deciding if you would like to go forward with our counselling services.  This won't be a counselling session itself.
The Coffee & Chat is a 30 minute meeting with our Director of Client Experience that's free of charge.  You may discuss:
The reasons you're seeking counselling
Our counselling approach
How our counsellors can suit your needs
Which of our counsellors is the right match for you
The next steps in starting your paid sessions with us
Let's get started, together
If you decide to book an Intake Session with us, we will explain what that will be like, set up the schedule, and discuss the billing details leading up to that appointment.  And we'll be excited to greet you at our office, or via call/video, when we meet for that session!
If you decide that we are not a good fit for you, there is absolutely no obligation to continue beyond the Coffee & Chat.  The decision on how you proceed in treating your mental health is entirely yours and you'll be under no pressure to proceed with our services.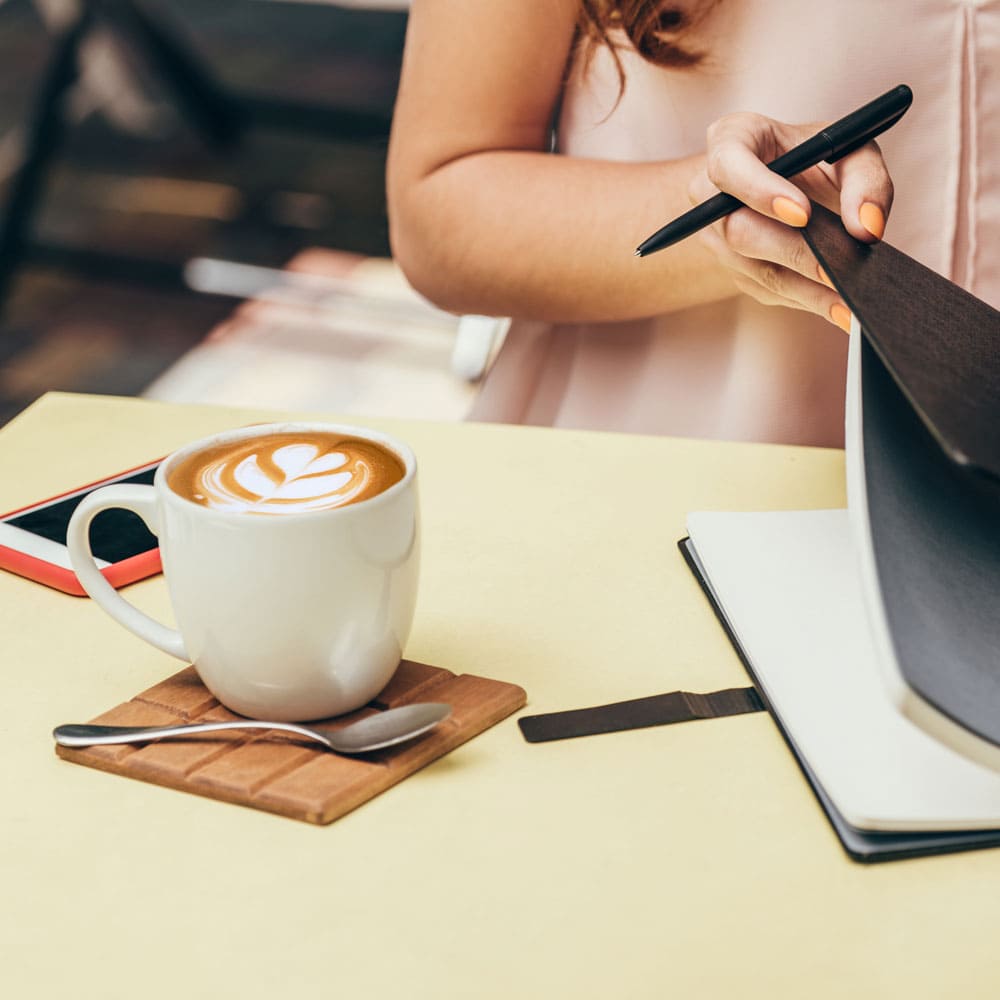 It's incredibly easy to book with us. You can book right into our calendar online, or phone us directly!
We're excited to get to know you, hear your concerns, and to explain more about what Building Bridges Counselling Services has to offer.
Get to know our counsellors before your Coffee & Chat!